Office of Mission & Ministry Staff
Director of Ministry and Catholic Identity
Mrs. Mary Kate Becker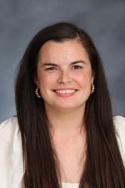 Mrs. Becker first felt a deep sense of calling to work with the youth of our Church when she was in college serving as an intern at the youth liturgical leadership conference, One Bread, One Cup, in Saint Meinrad, Indiana. She earned a Bachelor of Arts in Pastoral Leadership at Marian University, a Catholic Franciscan university in Indianapolis, Indiana. Mrs. Becker served as a parish youth minister for the Archdiocese of Indianapolis for four years in Terre Haute and St. Barnabas Catholic parish (her home parish at the time). 
Mrs. Becker moved to Berkeley, California for graduate studies where she earned a Master of Divinity, a Master of Arts in Social Transformation, and most recently a Certificate of Spirituality and Social Change at Pacific School of Religion. 
Having joined Mercy High school in 2021 to co-lead our Campus Ministry program, she has been impactful in enhancing student spiritual experiences and connections. Mrs. Becker has a special passion for building up young women as strong leaders of faith and feels very grateful to use her gifts here at Mercy High School. Mrs. Becker and her family are currently members of Gesu Catholic Church in Detroit. 
Director of Mission Integration
Alison Kline-Kator '97, Ed.D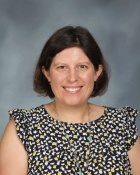 As a Mercy '97 alumna, Dr. Kline-Kator understands our mission and experience from a student's perspective. In her 16 years of service to Mercy, Dr. Kline-Kator has assumed multiple roles, each preparing her to serve in this leadership capacity. She holds a Doctor of Education degree in Educational Leadership, underscoring skill in developing supportive programming.
Dr. Kline-Kator earned a catechist certification and taught Mercy Religious Studies Courses for 14 years, ultimately leading the department. She is co-founder and leader of our Mercy Mission Committee, is a Mercy Associate and is assuming the moderator role of Youth Mercy Associates for our school. In her previous role as Student Special Activities Coordinator, Dr. Kline-Kator worked with staff, alumnae, parent base and community members to connect student experiences with Mercy curriculum and mission needs.
Dr. Kline-Kator is a proven mission driven leader within our school in collaborating extensively with various stakeholders to assess and improve curricular, spiritual and overall programming needs. She and her family are active members of St. Mary Student Parish in Ann Arbor. 
Director of Faith in Action
Mrs. Holly Markiecki-Bennetts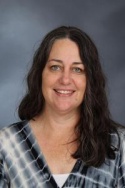 Mrs. Bennetts has demonstrated leadership in building a school-wide student focused service program, having previously accomplished this prior to joining us from University of Jesuit Detroit High School. At that time, Mrs.Bennetts served as Director of Christian Service and chaired the Department of Faith and Service. Under her guidance, the student Ignatian Service Team grew from 6 to over 50 students. She identified and facilitated monthly service opportunities including domestic and international service trips, and coordinated Masses and prayer services.
Mrs. Bennetts will continue to service our Mercy students as a 10-12 grade counselor, and will assume a reduced caseload to better support the demands of this role. Her extensive counseling experience merges well with this position as she remains connected to student interest and voice. 
Mrs. Bennetts' experience as a Mercy parent (Mackenzie '23) provides insight into both the Mercy student and family dynamics. She and her family are active members of Gesu parish in Detroit, where she maintains personal and professional connections to social justice programs and community service needs.