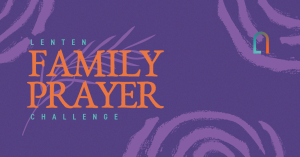 AOD LENTEN FAMILY PRAYER CHALLENGE 2022
Join the AOD Lenten Family Prayer Challenge beginning March 2! This challenge consists of a game board with 40 unique challenges; your family can choose which one to do each day to complete the board in the 40 days of Lent. 
This year's prayer challenge is the first of three ways the Archdiocese of Detroit will be preparing for the celebration of the World Meeting of Families, which will be held in Rome in June of 2022 and broadcast worldwide. 
Learn more here
.