AUCTION 2020 WRAP-UP & SPECIAL THANKS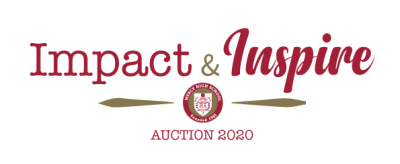 THANK YOU FOR RAISING $270,000+ FOR MERCY! The Impact & Inspire 2020 Auction held February 8th was a fabulous evening of fun, food, friends and fundraising. Special gratitude to Honorary Chairs Rita Dilworth Lewry '77 & Tom Lewry, our dedicated Auction Committee Katie Seefelt Baetz '90, Christine Bouras, Lorri Delaney, Anne Korte, Dianne May, Nicole O'Dea, Katy Kelly Rose '85, Kara Thomas Sinawi '93, and all of our generous sponsors, donors and volunteers.
Click here to view and download photos from Auction evening.
Presenting Partner Sponsor
Saint Joseph Mercy Health System
Premiere Sponsor
Connie and Brian Demkowicz
Platinum Sponsors
RHD Tire, Inc. 
Neiman Marcus
Gold Sponsors
Goldfish Swim School
McLaren Oakland Hospital
The Wiegel Family
Kramar Jewelry
Varsity Lincoln
The Blake Company
Maroon Sponsors
McNish Group
Dianne and Christopher May
Alliance Catholic Credit Union
Marsh & McLennon Agency
Stephanie and Mark Collins Family
Marlin Sponsors
Tom Holzer Ford
EPC
TDA Insurance &Financial LLC
Jim Acho- CMDA LAW
Preferred Painters
Ronald and Maureen Korte
Wildern Family
Sellers Buick GMC
Lakes Area Montessori Center
CFO Group
Detroit Catholic Central
Somerset Laser Center
Wallace Scones: Julie Walton Tenbusch '57 & Mary Wallace '75
Mike & Sarah Gidley
University of Detroit Mercy
Walled Lake Veterinary Hospital
Morrison Healthcare
Professional Movers
Patron Sponsors
Chris McLogan
Dearborn Orthopedics & Sports Medicine
Kabot Orthodontics
Kelly & John Crampton
M&M Benefit Group - Mark & Suzie Merucci '86
Plante and Moran
Saxton's Landscaping & Outdoor Services, INC.
Shannon Cooper Wolf
The Kreucher Family
Special Thanks
Detroit Chocolate Company
Lamoreaux Auction & Appraisal LLC
Livonia Bakery & Café
Parent, Student & Staff Volunteers
Professional Movers
Sisters of Mercy
Steve Garagiola
Tim Hortons at 12 Mile & Farmington and the Jwaida Family