Mercy High School is a part of The Mercy Education System of the Americas (MESA).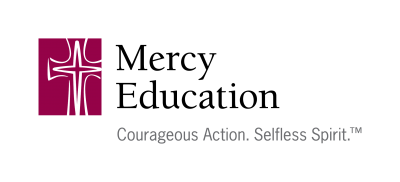 The Mercy Education System of the Americas is rooted in the Gospel, through the Catholic faith and the Mercy charism. Inspired by Catherine McAuley, Mercy Education nurtures highly competent and deeply compassionate leaders ready to serve a vulnerable world.
The MESA Core Values are the hallmarks of a Mercy Education. These are the ideals we stand up for and strive to live up to. We hold ourselves to these standards as an institution, as a community and as individuals. Each value is interconnected and necessary as we take Mercy into the world.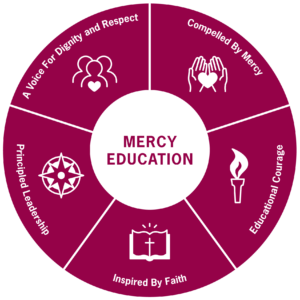 The MESA Profile of the Graduate is how students come to manifest and embody our Core Values. It's the culmination of everything a Mercy Education hopes to achieve. Throughout the student's journey, this blueprint defines the attributes they're expected to acquire and the steps they'll take to gain them. With the Profile of the Graduate, every experience and academic opportunity is linked to and aligned with our Core Values.